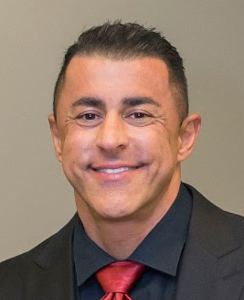 Nick RoshdiehAgent
Tel: 9492544775 | Email: nick@nickroshdiehgroup.com
Address: 32356 South Coast Highway, Laguna Beach, CA, 92651 | Company: Pacific Sotheby's Intenational Realty | License ID: 013395870
License ID:
013395870
Tel

:

9492544775
Email

:

nick@nickroshdiehgroup.com
Company

:

Pacific Sotheby's Intenational Realty
Address

:

32356 South Coast Highway, Laguna Beach, CA, 92651
- 2015 Forbes Magazines Top 1000 Agent for Sales & Customer Satisfaction

Nick Roshdieh specializes in the selling properties along Southern California coastline, from Newport Coast to San Clemente and Inland to Coto De Caza . Nick prides himself on his personal service and attention to his clients' every detail, which has lead him to in a large base of referral and repeating clients. Distinguished buyers and sellers entrust Nick to guide them through every step of the real estate process, and he ensures all objectives are being met with exceeded expectations.

Nick Roshdieh's comprehensive experience, has resulted in more than 700 residential sales with 95 percent of the listings selling for an average of 97 percent of listing price. Nick Roshdieh Group's diverse ability to serve their distinguished clientele from around the world, including Australia, Brazil, Bahrain, Canada, China, Dubai, England,Iran, Russia, Saudi Arabia, Sweden and Taiwan has placed them as a respected go to international team in the So Cal real estate community. Nick Roshdieh Group's is able to fluently communicate in Chinese, Farsi, French and Spanish which results in working as relocation partners with many International companies.

The Nick Roshdieh Group's track record of results stems from a dynamic combination of personal and professional hallmarks that include an unwavering commitment to excellent customer service skills, exceptional negotiating skills and an approachable manner. Additionally, Nick Roshdieh and his team have established an innovative system that effectively markets luxury properties on a global scale, utilizing strategic internet exposure to buyers Globally.

" Nick is a family man and proud father of two wonderful daughters ages 8 and 2. Nick is passionate about giving back to the local community and is actively involved in several charities throughout Orange County, including Animal rescue & Shelters, City of Hope Foundation as well as Helping men & Women with addiction.